About myself
I have always been fascinated by looking at illustrated books and photos. I started out in the 1970s by taking pictures myself in and around Munich, where I was born.

In these good old analogue times, it was my father who gave me my first SLR. While at the beginning, I was mostly using colour slides, I got very soon fond of black and white photographs. They allowed me to develop at home and achieve the photo prints exactly like I had them in my mind while taking the pictures. Preferring training on the spot to professional education, I have developed a taste for both beautiful landscape scenery and refined equipment. I have always been admiring such brilliant photographers like Henri Cartier-Bresson, August Sander, Andre Kertész, Robert Doisneau, or Jacques-Henri Lartigue. Their style and philosophy of black & white documentation certainly influenced my way of taking pictures. Not to forget the great Ansel Adams and his landscape photography.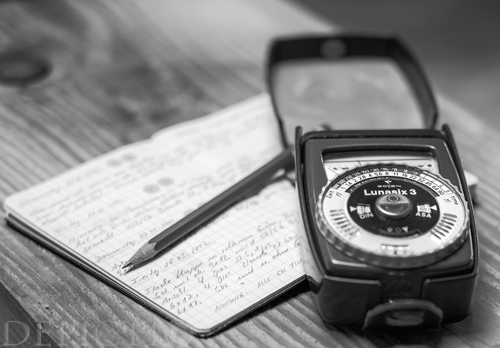 But it was after having been stunned by John Sexton's breathtaking "Listen to the Trees" that I scraped together all my money to offer myself a Linhof camera – first a 4 x 5 inch, and later a panorama – definitely highlights so far in my photographer′s life. Looking back, I am sure that the Linhofs helped me to push forward in the development of a sensitive eye and reliable judgement of a worthy shot, just because the material was so expensive and the equipment so heavy. There is not so much fun in carrying 20 kilos in your backpack to a remote spot and then missing the right light... But it was not the weight that made me abandon these mechanical masterpieces, but the sad disappearance of professional photo labs in the early 2000s.

Therefore today, I have turned to digital photography, wishing to design my photography from A to Z, from the shot to the final print-out. My photographs feature people, scenes and landscapes mainly from South of France where I regenerate myself, or from Bavaria where I reside. Object photography is another favourite pastime.